My mother worked very hard to share some Easter fun and a (very fancy) dinner with us yesterday …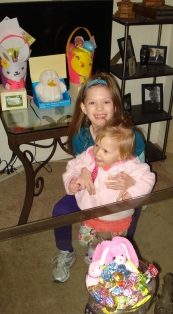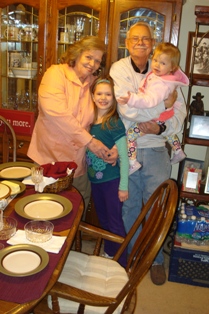 She also bought the girls some keepsake china cups, which I'm sure they will treasure all of their lives: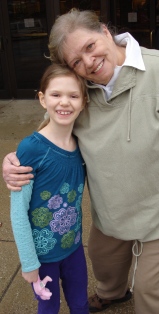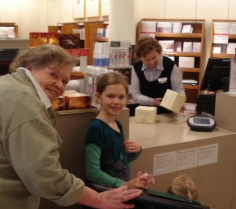 Grandpapa Charlie was in on the fun, too. Especially when he let Ella play with his glasses: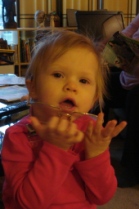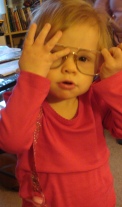 Of course, my sister Kali's presence made everything 110% more fun: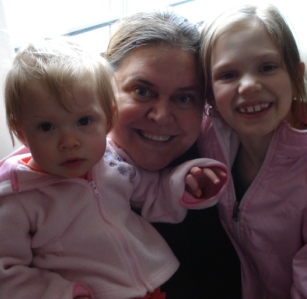 After a little more visiting this morning, we're headed toward The Intercontinental in Chicago … apparently Auntie Kali has all sorts of Chicago-fun-plans for us.
Hope your week is going well!
Yours packingly (and unpackingly and packingly again),
Tara B.