peacemaking women
Peacemaking Women: Biblical Hope for Resolving Conflict

"Make every effort to keep the unity of the Spirit through the bond of peace." Ephesians 4:3

Friends let you down. A romance turns sour. Children rebel. A church is divided. You feel like you don't measure up. Is there really hope for living at peace?

Yes! Peacemaking Women offers a meaningful, lasting message to lead you out of conflict and into a state of peace where you can live as a representative of Christ to other women as well as to unbelievers. With personal stories and advice that is firmly rooted in Scripture, the authors guide you to peace with God, peaceful relationships with others, and genuine peace within.

Organized into twelve chapters covering conflicts with God, others, and within, Peacemaking Women provides discussion questions and recommended resources at the end of each chapter. Women's ministries are already using it for group studies.

How does Peacemaking Women "fit" with the DVD series Living the Gospel in Relationships?

About the Authors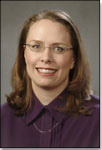 Tara Klena Barthel (juris doctorate and M.B.A., University of Illinois Urbana-Champaign; B.A., Augustana College) formerly served as the director of the Institute for Christian Conciliation, a division of Peacemaker Ministries. As such, she oversaw the delivery of all mediation and arbitration services as well as advanced conciliator training. Currently, she serves her family as a homemaker while regularly mediating and speaking on biblical peacemaking. Tara is the vice-president of the board of directors for the Montana Christian Legal Society, an adjunct instructor and Certified Christian Conciliator with Peacemaker Ministries, and a consultant to businesses and Christian ministries on the issues attendant to conflict. Tara, her husband Fred, and their daughter Sophia Grace are members of Rocky Mountain Community Church (PCA) in Billings, Montana. For information on Tara's speaking and conciliating services, visit www.tarabarthel.com.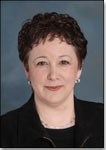 Judy Dabler is the Executive Director of Live at Peace (www.liveatpeace.org). Judy has spent thousands of hours counseling, teaching, and conciliating while also leading a growing ministry committed to biblical counseling, counselor education, and conciliation services. Judy manages more than twenty gifted individuals faithfully serving the Lord. She is currently pursuing her Ph.D. in Educational Studies at Trinity Evangelical Divinity School, Deerfield, Illinois, and she holds a Master of Arts in Theological Studies and a Master of Arts in Counseling from Covenant Theological Seminary. Judy earned her Bachelor of Science in Business Administration from the University of Missouri, Columbia. Judy travels nationally and internationally to teach, mediate, and consult with churches and ministries seeking to establish biblical counseling and conciliation centers. Judy also serves as visiting professor in practical theology at Covenant Theological Seminary, and she is a Licensed Professional Counselor, a National Certified Counselor, and a Mentor and Certified Christian Conciliator with the Institute for Christian Conciliation, a division of Peacemaker Ministries.
Foreword by Ken Sande
"Peacemaking Women is a life-changing book. It contains a wealth of wisdom and encouragement for women who want to learn how to turn any conflict into an opportunity to build deeper and closer relationships.

The authors write out of rich personal experience. God has melted them in the furnace of their own personal, family, and professional conflicts. As a result, they write with a winsome authenticity and vulnerability. Their teaching is laced with captivating personal examples to which every woman can relate.

My friends Judy and Tara have been further refined by successfully guiding hundreds of other people through many kinds of conflict. Thus readers can readily apply their insights and counsel to the conflicts of daily life, whether at home, in church, in the workplace, or at that "dreaded" family gathering.

I am personally delighted with the greatest strength of this book -- it is consistently Christ-centered. Instead of calling women to work harder in their own strength, it calls them to rest more fully and confidently in the redeeming work of Christ. The gospel, the good news that Jesus has saved us from all of our sins, is woven into every aspect of this peacemaking model. The more that Christians embrace this model, the more we will understand what Jesus meant when he told us, "My yoke is easy and my burden is light."

Peacemaking Women is also utterly practical. The authors address a wide array of conflict scenarios that women face in today's complex world. They provide detailed and realistic steps for resolving all kinds of personal issues. Readers who recognize the depth and practicality of this book will return to it again and again to mine its pages more deeply and discover the many jewels of wisdom that God has planted here.

Be prepared to be challenged and encouraged, convicted and inspired. You may find yourself torn between wanting to devour this book and needing to pause and let the truths soak in. When you have read to the end and have begun to practice what you've learned, your life and your relationships will never again be the same."

Ken Sande
President
Peacemaker Ministries
Endorsements
"Peacemaking Women is not just for women and is not just about peacemaking. This powerfully honest book is about the peace the Gospel brings every heart that applies the truths of the Gospel to past wounds and present brokenness. And this book is about how personally embracing this Gospel of peace makes each of us a loving instrument of God's grace to others."
Bryan Chapell, Covenant Seminary, St. Louis, MO

"This book tells the truth. The authors know the struggles of women and they offer hope rooted in God's Word to transform conflict into grace in lives, families, churches, and communities."
Charles W. Colson, Prison Fellowship, Washington, DC

"As women we know how conflict can threaten to tear apart relationships and homes. And worse yet, this conflict frequently begins within our own hearts, working its way out in demands and desires that can seem overwhelming. Peacemaking Women isn't just another book on communication or conflict resolution. It will open your eyes to the role our idolatrous hearts play in our conflicts and then point you back to the Peacemaker who took peacemaking so seriously He was willing to die for it. I strongly recommend it!"
Elyse Fitzpatrick, Author and Speaker, Escondido, CA

"Judy Dabler and Tara Barthel weave into Peacemaking Women their wealth of wisdom and experience in counseling and conciliation. They show that conflict resolution demands more than communication techniques and negotiation strategies. Real peace (with God, others, ourselves) flourishes only when the deep drives of our hearts are captivated by the God of peace. In other words, the gospel of the crucified and risen Christ alone contains the life-changing mercy and power to heal our relationships with our Maker, each other, and our own conflicted hearts.

Real people populate these pages, not only the authors but also the women (and some men) whom they have helped find peace in the love of Jesus (and some whom they've tried to help—their realism also admits that not everyone wants peace on God's terms). Their stories, told with refreshing humility and honestly, show how concretely practical the Bible's theology of peace is, and speak hope that God's shalom can and does invade our broken lives and relationships in sovereign grace. I learned much about women, myself, and my God and his grace from Peacemaking Women. I highly recommend it."
Dennis E. Johnson, Ph.D., Academic Dean and Professor of Practical Theology, Westminster Seminary California

"The rifts in the Christian community are legion and legendary. The breakdown between two people or in our own walk with God saps more energy for the gospel than any one factor. Whatever the cause, the tragedy is most Christians don't have hope for repentance, reconciliation, and restoration. This bold and compelling book by two wise Christian mediators and peacemakers is a tour de force in offering a pathway for rebuilding broken relationships. Judy and Tara live and breathe what they write and know personally and professionally the glory of fighting for peace. Their labor of love will draw you back to the one who gave his life for our peace. Take it and read with hope and courage."
Dan B. Allender Ph.D., President, Mars Hill Graduate School, Author, The Wounded Heart and To Be Told

"If I could put one book in the hands of every Christian woman, in addition to the Bible, it would be this one. The book is marked by courage, vulnerability, integrity, respect, variety, and scholarship. It is a delight to read and a joy to ponder. Reading it has been beneficial to me as I am sure it will be to many."
Dr. Laura Mae Gardner, Past Vice-President, Wycliffe International


For a list of more endorsements/reviews of Peacemaking Women, please see the reviews page.
Table of Contents
Foreword by Ken Sande
Acknowledgments
Introduction
Part 1: Conflicts with God
1. Thinking about God
2. Idolatry
3. Suffering

Part 2: Conflicts with Others
4. Biblical Peacemaking
5. Shalom-Filled Relationships
6. Romantic Love
7. Families
8. The Church
9. Female Leaders with Powerful Personalities
Part 3: Conflicts Within
10. Shame
11. Depression
12. Fear
Conclusion
Notes
Scripture Index
Media
For a complete press-kit that includes a DVD/CD containing broadcast quality sample television/radio interviews, please contact Tara Barthel.
For a list of published reviews of Peacemaking Women, please see the reviews page.
Video Clips